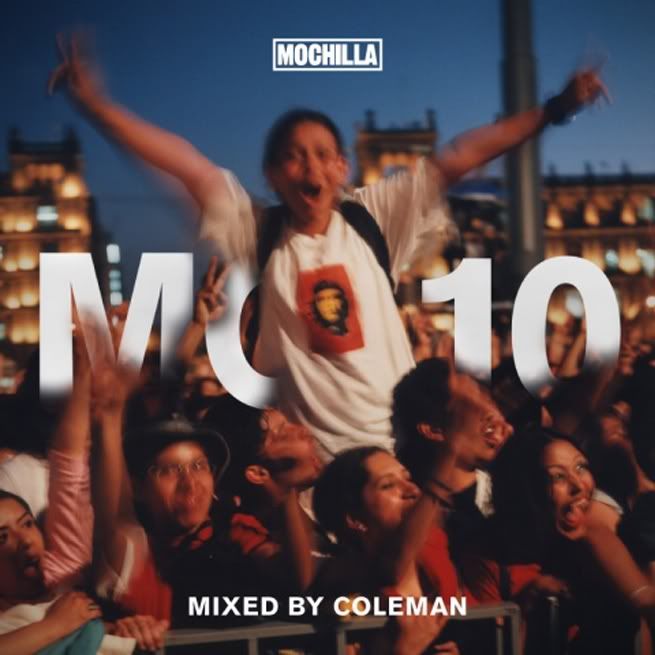 Below are B+'s words regarding this mix.  This is definitely a great mix that helps showcase Mochilla's deep body of work.  Music from DJ Shadow, Jackson Conti, Suite for Ma Dukes, King Britt, Quantic, J. Rocc, Nobody, DJ Nuts and more. Enjoy and Happy Holidays.
——————————————————————————————————-
The response to the first part of this mix has been incredible.   Thank you for all the support, retweeting, and reposting.  Mochilla loves the love.   Part two here today for download is stepping the game up and to quote Coleman, "I wanted this mix to slap everyone in the face and get them to pay attention."   It is purely rhetorical of course, our version of a slap in the face is the caress of boss nova, the thump of cubia or the heat stopping wind sucking gaps of great syncopation.  This mix has all of that.
Remember of course these are 20 minute teasers for the full mixes coming in 2011.
Just a quick note on the photo that we used on the cover – I snapped this one at the great "La Marcha" way back in 2001.   It was taken in the Zocalo in Mexico City and Maldita Vecindad were performing in solidarity with the EZLN.   The kid on his friend's shoulders with the El Che shirt embodies all that we wanted Mochilla to be way back in '01 – engaged, excited, energetic and happy. Our brother and design guru Keith Tamashiro flipped it into our first logo and Stephen Serato has reflipped it into our 10 year mix cover.
This will warm your ears, brighten your heart and remind you of the strength of good music.  Download, hit play and you know – turn it up…
Thanks for all your support and happy holidays,
Track List:
1. King Ruly & Toy Selectah! – Bumpin Time! (Sistema Local Mexmix Version) – Keepintime
2. DJ Shadow – Roy's Theme – Keepintime
3. Clutchy Hopkins – Thanks Mochilla – Timeless
4. King Britt – The Radcliff Remix – Timeless
5. Nobody – Song For Sophia – You Can Know Her – Keepintime
6. Suite for Ma Dukes – Morning Order – Timeless
7. Quantic – Cubmia de Mochilla – Mochilla
8. J. Rocc – Dirty Fingered B-Boy Edit – Keepintime
9. Arthur Verocai – Karina – Timeless
10. Te'Amir – Yekermo Sew Remix – Timeless
11. Mulatu Astatke – Yekermo Sew – Timeless
12. Black Spade – Fall In Love Remix – Timeless
13. Suite for Ma Dukes EP – Fall In Love – Timeless
14. DJ Nuts – From Sp On My 303 – Keepintime
15. Suite for Ma Dukes – Angel – Timeless
16. Jackson Conti – Sunset at Sujinho – Brasilintime
17. Suite for Ma Dukes – Antiquity – Timeless
18. OhNo – A Remix in 3 Parts – Keepintime
19. Jackson Conti – Papaya – Brasilintime
20. Suite for Ma Dukes – Stakes Is High – Timeless
[download]